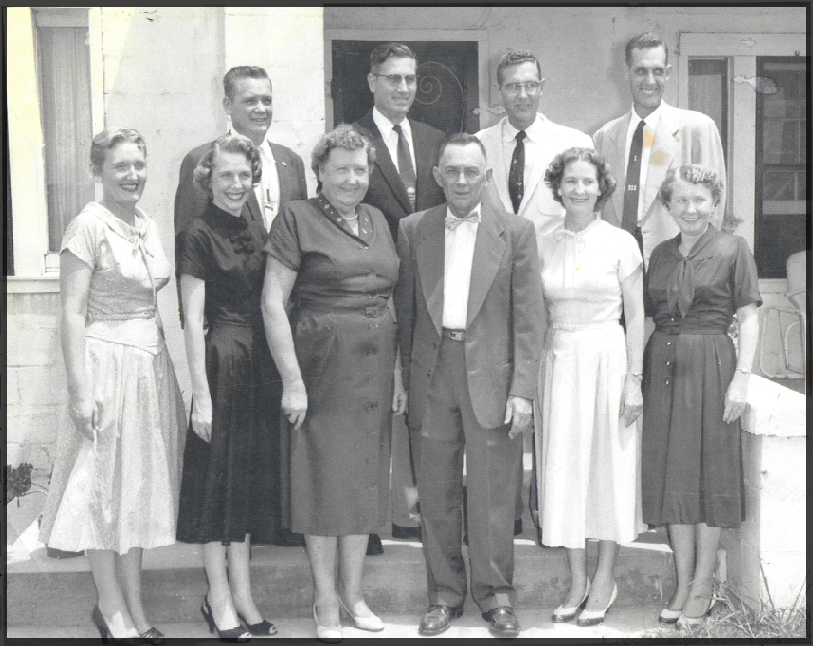 This photograph was taken at the 1956 Cunningham family reunion in Hamilton, Mississippi.
 (Front Row left to right) Frances Jeweline Cunningham DeVille, Tillie Clo Cunningham Edwards, Myra Agatha Sanders Cunningham (Big Mama), Thomas Cosby Cunningham (Pop), Dorothy Faye Cunningham Vaughn, and Kate Laurene Cunningham Winders.
 (Back Row left to right) Harroll Glenn Cunningham, Thomas Ferrell Cunningham, Billy Joe Cunningham, and James Denton Cunningham.
The following are the compiled childhood memories of all the Cunningham children.  Pictures have been added, but the narrative remains as remembered and recorded for the original "Family Ties and Memories" book that was published in 1977.