From the files of Legacy Keeper Donna Thompson: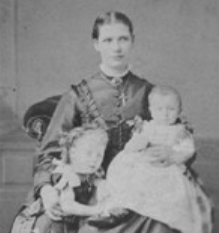 Selina Emeline James was born June 19, 1847 in Fayette County, Alabama and died April 1, 1921 near Vernon, Alabama in Lamar County.  She married George Harrison Sanders who was born March 8, 1845 in Fayette County, Alabama and died December 4, 1910 near Vernon, Alabama.  They are both buried in the Sanders Cemetery near Vernon.
Memories of "Granny" Sanders, as she was called in her later years, indicate she had a strong character. She chewed tobacco and dipped snuff. She was one-fourth Indian, an herb doctor of some renown. She gathered herbs from the woods and made her own medicines. People came from miles around to get her herbal remedies.  A neighbor, Earley Matthews, whose wife, Ruby suffered from a serious and persistent kidney ailment, always said that Granny saved her life. 
Granny's husband, George Harrison Sanders, cut  his hand while gelding a horse, about two years before he died. Blood poisoning and complications set in that affected his mind the rest of his life. He never went to a doctor; Granny tended to him.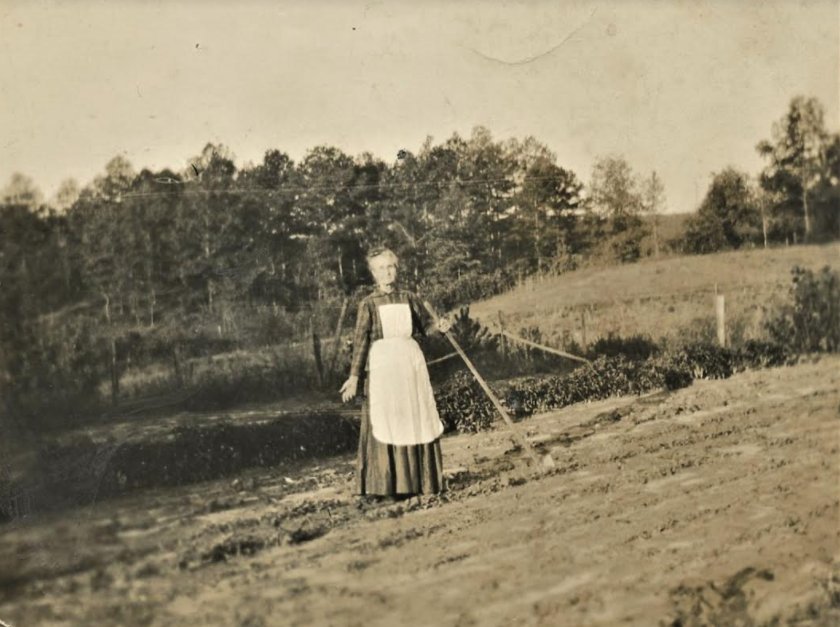 Her great-grandson, Bobby Sanders, was also the recipient of her natural healing abilities on at least two occasions (once directly, and once indirectly), even though she was almost 83 years old when he was born, and died one year later. When Bob developed a persistent case of three-month colic, Granny gathered some herbs for his mother, Edna, to make into a tonic for him.  Within a very short time, he was much improved, and was never bothered with colic again. Another time, he toddled into hot coals and burned his feet. His grandfather, James Marshall Sanders, took him off to a private place and "talked" the fire out of his feet. [The gift of healing, traditionally passed down from son to eldest daughter, daughter to eldest son, had been passed down to James Marshall from his mother. It was said that James Marshall could also stop bleeding.]
Around 1925, some years after George died in 1910, Granny and her daughter Lulie, and Lulie's three daughters (Flora Lee Adams, and Annie Lee and Belle Cutis Trimm), who were living with her, moved from the old house (across the road from her son, James Marshall Sanders) to Vernon. 
After Lulie died in 1929, Granny and her granddaughters moved into the converted Church house (Pilgrim's Rest) that sat between the Sanders Cemetery and the road, where Granny lived until her death in 1932.
A newspaper article about Granny, written by Ella M. Simpson for the Millport newspaper stated:   "Granny Sanders was one of the most beloved people that ever lived in the Vernon area. She was a kind, sweet person who helped everybody……  Granny helped people anyway she could and left a legacy of helping her fellowman."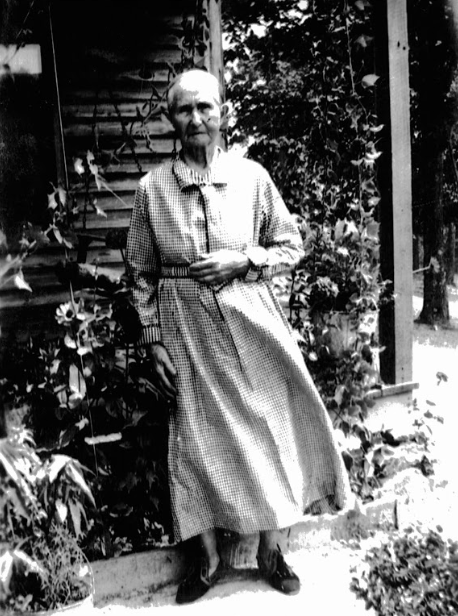 "Granny" Sanders at Pilgrim's Rest in 1930.