(Note:  Jack Sanders is a brother to Bob Sanders and Legacy Keeper Donna Thompson. "Anna Banks" is a granddaughter of James Marshall Sanders and Emma Springfield through their daughter Lessie.)
_______________________________
My cousin, Anna Banks McCarver Pounders Eskridge passed away on January 28, 2019 at the age of 96 years.  Banks, as I knew her growing up (she later started going by Anna after she married T. J. Eskridge) was one of a kind.  Her funeral was on February 1, 2019 and she was buried in the Sanders Family Cemetery alongside her first husband J. C. Pounders. I noticed in her obituary that all her living nephews (6) were to be honorary pallbearers (one was missing).  I literally grew up with many of them.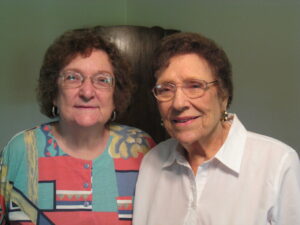 It was a gathering of the McCarver clan (more than have been seen around Vernon, AL in a long time and probably for the last time, since none of the McCarvers live in the area any longer).  Banks' daughter Linda and her husband Dan Pennington split their time between their home in Vernon (at the old McCarver home place – the house that George Sanders built) and their home in Nashville, TN, especially after Banks entered the nursing home.
Banks had lived a very frugal and hard life until she married Mr. Eskridge.  After his first wife died and he proposed to Banks, it was said that she made him laugh and enjoy life again.  It was also said that he told her he had money and he needed someone to help him spend it. Banks replied that she could sure do that.  I don't know how much they spent, but I do know they traveled a good bit after their marriage and until his death.   
She was one of the last of our older set.  On that note, her two sisters, Polly and Wynell [daughters of Lessie]; Thomas and Virginia [children of Kent]; Glenn [son of Myra]; and Donna and I [children of Prentice] are the only ones left of the J. M. Sanders' family descendants of our generation.  Of once many, we are now but a few.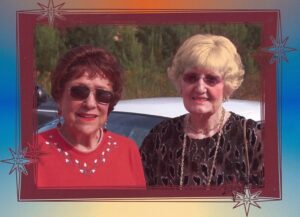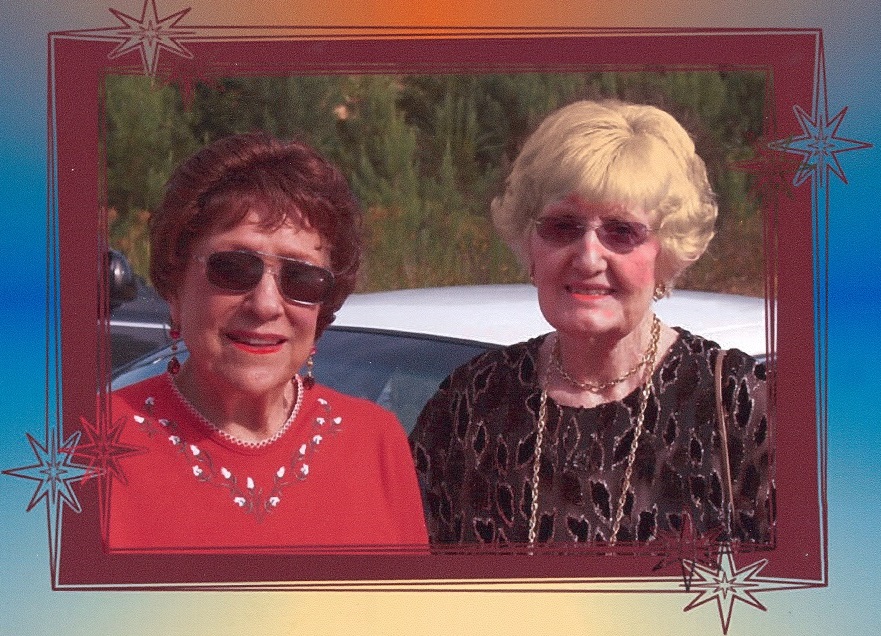 Banks and another cousin, Frances DeVille Wojtusik of the Cunningham clan, were of the same era and were founts of old family lore.  What we heard from them and did not record are now gone except for our collective memories. I nearly always learned something new when I was around either of them. 
In all her travels to foreign countries on concert tours with daughter Linda and her husband Dan Pennington (known professionally as DAN PENN), it never changed her.  She was still BANKS anytime or anywhere you saw her.
I will miss her bubbly and fun loving personality very much.  And, oh the stories she could tell about almost everyone in the family.  She was UNIQUE to say the least!
Wherever they are, I'm sure that she and Bob and all the other cousins that have gone before are having a high old time laughing and retelling all the family tales of which there were so many.
So Banks, I bid you God speed in starting your new life.
Jack Sanders – 2/9/2019